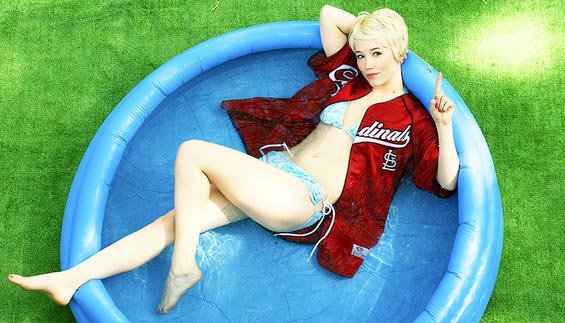 A guide to things you just don't want to miss this summer
By ALISON SIELOFF
May 19, 2010
Fairs To Remember
If the number of fair-weather fairs held around these parts is any indication, St. Louisans really love summertime togetherness and a good old-fashioned outdoor party. There are holiday fairs, such as

Fair Saint Louis

(www.celebratestlouis.org), which is held downtown over the Fourth of July weekend; cultural celebrations, such as the German-focused

St. Louis Strassenfest

(scheduled for the first weekend in October in Chesterfield; www.strassenfest.org) and the International Institute's fabulous

Festival of Nations

in Tower Grove Park (Saturday, August 28, and Sunday, August 29; www.iistl.org); as well as parties centered around landmarks — the
World's Largest Catsup Bottle Festival
on Sunday, July 11, in Collinsville, Illinois, comes to mind (www.catsupbottlefestival.com).
Plus, there are smaller municipality fairs — enjoy rides, crafts and games at

Ballwin Days

from Friday, June 25, through Sunday, June 27 (www.ballwin.mo.us) — and mondo events, such as the

Missouri State Fair

in Sedalia (www.mostatefair.com). This last one is the big dog of summer fairs, with livestock and human competitions, concerts, motocross events, comedy acts and so much more, all packed into eleven days in August (Thursday, August 12, through Sunday, August 22). General admission is $2 to $8; additional charges apply for certain happenings within the fair.